Stroke

Daft Punk will release their first studio album in eight years in May.

The French dance duo, which consists of Thomas Bangalter and Guy-Manuel de Homem-Christo, have signed a new record deal with the Sony-owned Columbia label.
Little is known about the outfit's planned fourth studio album, although Chic co-founder Nile Rodgers recently hinted that it would be released soon. Oscar-winning songwriter Paul Williams, Feist collaborator Chilly Gonzales, Animal Collective's Panda Bear and disco pioneer Giorgio Moroder (via a spoken monologue) are among those who have reportedly collaborated with the duo over the past couple of years, although what form their contributions to the new record might take is unclear.

The duo last played in the UK at Wireless festival in 2007, but the chances of new live shows are not promising. Bestival organiser and BBC Radio 1 DJ Rob da Bank said earlier this year that he had been told the band would not tour in 2013, while rumours that that they would headline the Coachella festival in California in April proved unfounded.

Shields dropped the bombshell at the Electric in Brixton, after a member of the audience asked for news. My Bloody Valentine had already played a new song at the beginning of the show; the band's setlist referred to it as Rough Song. Although the follow-up to Loveless has been anticipated since 1991, the latest round of excitement began in 2008, when Shields said that the reunited My Bloody Valentine would record a new album. Progress has been slow and secretive, but it does really seem to be happening. "I think with this [new] record, people who like us will immediately connect with something," Shields told NME in November. "Some people think it's stranger than Loveless. I don't." In mid-December, My Bloody Valentine's Facebook page was updated with a message: "We finished mastering the new album!"

Daft Punk released their debut album Homework in 1997, followed by Discovery and Human After All in 2001 and 2005. Their most recent release was the soundtrack for Tron: Legacy in 2010.
The pair also made a cameo (of sorts) in an episode of The Simpsons last year.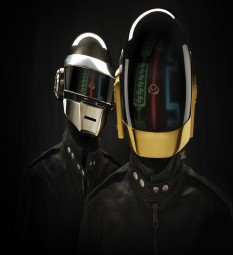 My Bloody Valentine's third album may be released this week. After two decades of making fans wait, Kevin Shields teased fans at a London gig on Sunday night, saying the LP may be out "in two or three days".
Daft punk returns
Bloody valentine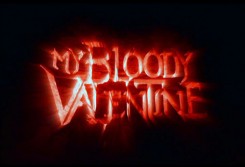 Surf's up!
The Hawaiian surfer Garrett McNamara has claimed to have broken his own world record for the largest wave surfed when he caught a wave reported to be around 100ft off the coast of Nazaré, Portugal.
When he was aged 11, he was accompanied by fellow big-wave surfers Andrew Cotton and Alastair Mennie and Mennie revealed that the conditions were "perfect" for McNamara whom he described as "inspiring".
"Everything was perfect, the weather, the waves," Mennie said. "Cotty and I surfed two big waves of about 60ft and then, when Garrett was ready came a canyon wave of over 90ft. The jet ski was the best place to see him riding the biggest wave I've ever seen. It was amazing. Most people would be scared but Garrett was controlling everything in the critical part of the wave. It was an inspiring ride by an inspiring surfer."
If McNamara's claims are verified, it will mean that he has beaten his previous record, which was also set at Nazaré, by 10ft.